/ Detaching hoses in the warm
#1
Joined

Mar 30, 2017
Messages

2,538
Location
Tractor

Branson 3520h
Occasionally a question comes up "how do I take this hydraulic coupling apart it's stuck!" and almost invariably it's because the temperature was cooler when it was coupled and due to the increase of temperature, fluid pressure inside the hoses has increased to the point that you can't undo the coupling.
Here's an example - I have a hydraulic fluid pressure gauge with two couplers; I keep it as a loop when not using it.
Apparently it was cooler when I last used it than today: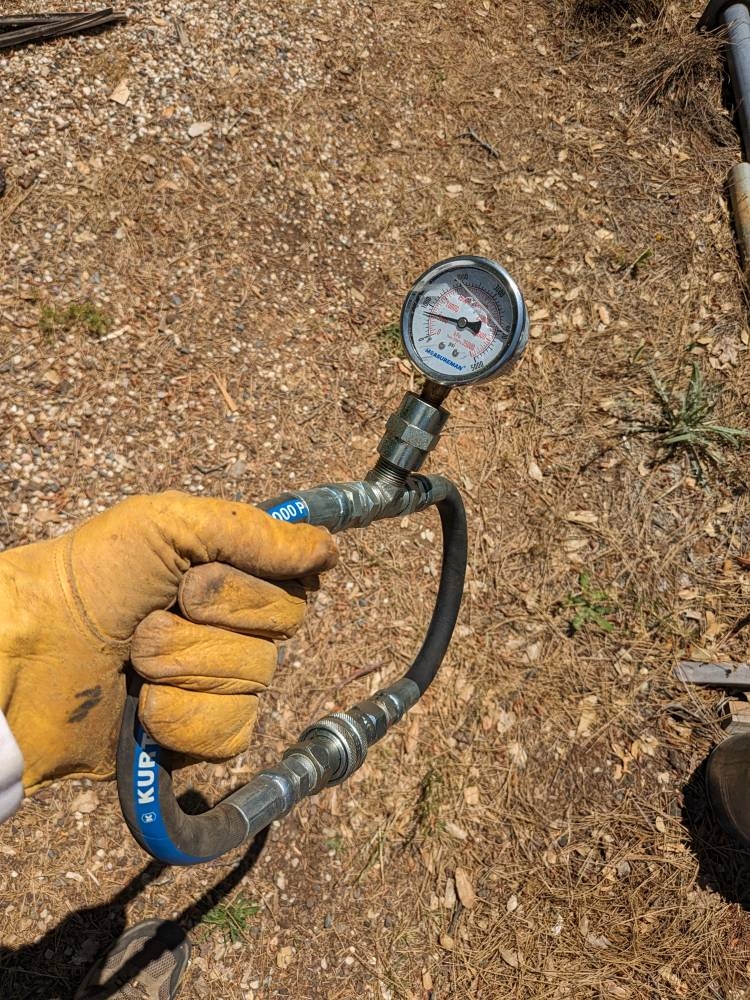 and after a minor temperature drop - this is like 65°F water -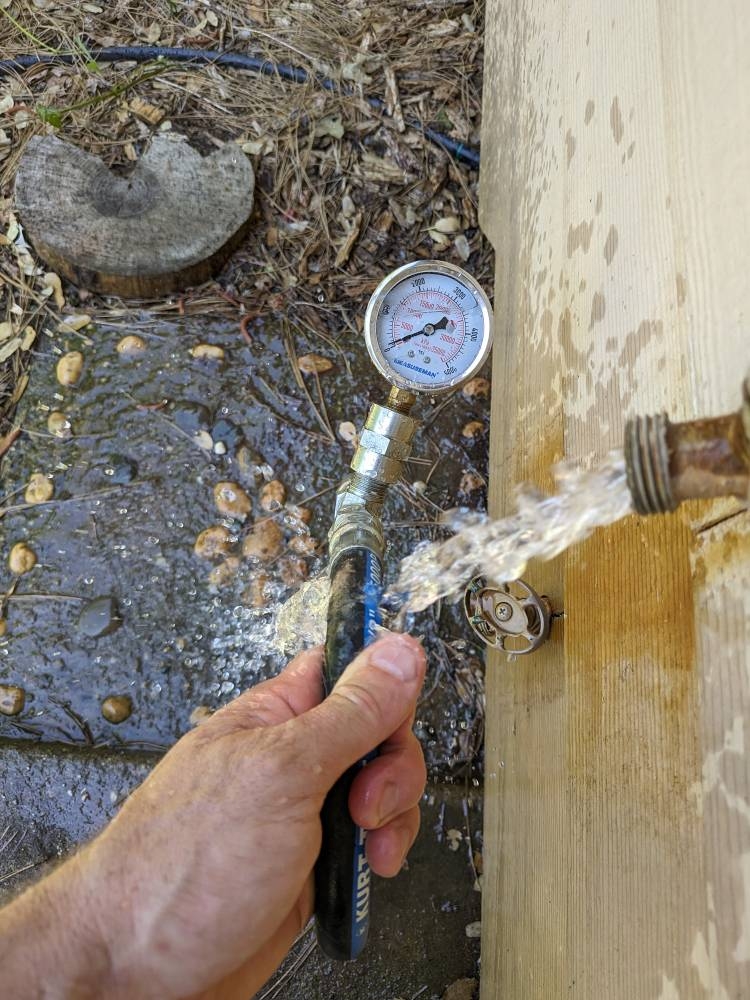 it's only 76 out today though this was in the sun it wasn't hot to the touch.