/ Yanmar Diesel Fuel Bowl
#1
Since late summer, I took apart the fuel bowl and filter. My what a clump of junk at the bottom of the fuel bowl (cup). The trouble is, I did order the correct filters, just that my machine came with the short fuel bowl and not the long size for my machine.
Out on the web, there are places that still have the Fredricks Parts Catalogs. I made sure to snag them because it's a great resource to know what parts corr reference to other Yanmar models and engines. Likewise, I know the fuel bowl fits many machines. Yet, I'm puzzled at the shorter bowl and not knowing what machines it went on. LOL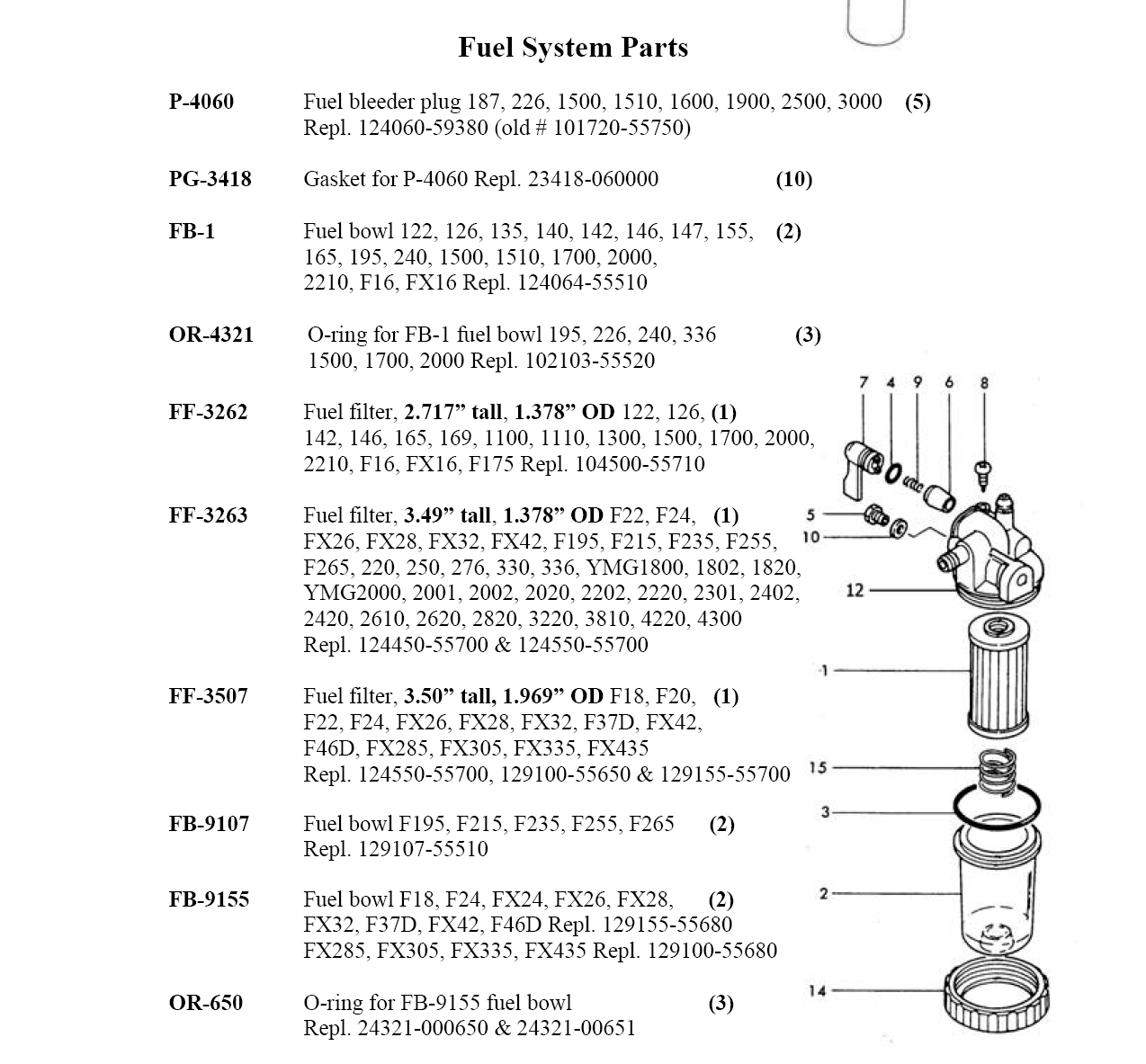 Now, shopping online can be a bit harder as most sites' don't mention the overall dimensions of these fuel bowl, filters and o-rings.
I have the tall filters from Hoye. Fredricks FB-9155 is the size I need because the FX42 is in both filter and fuel bowl for size. It would make sense. Yet - - -
When looking, it's the short fuel bowl.
https://fredricksequipment.com/product/fuel-bowl-fb-9155
When looking for right one it's
fredricksequipment.com/product/fuel-bowl-long-fb-1254
Hoye calls it HFB-2. But no dimensions to say if it's the short or long fuel bowl. hmmmm
So if I want to order from Hoye, would I get a short fuel bowl or a tall long one? That is the question.