/ Compact tractor options
#1

Joined

Sep 24, 2023
Messages

48
Tractor

Mahindra 2615
The ole Mahindra 2615 has 750 hours and served me well for the past 15 or so years but it's time for something different. My biggest complaints with this current set up is: No factory cab (90% of use is snow removal in the winter), under power tractor and PTO (running a 70" blower), the ignition switch has to be replaced every few years, no rear hydro outputs, no quick detach bucket, low lift capacity, gas tank fill too high up, and I have a hard time getting the tractor to start when it is below 0F (tractor sits outside).
I really like this frame size but I feel like I need to stay above 35 HP.
Dealerships in my area are Mahindra, Kioti, Branson, TYM, Kubota, And if I drive a ways Massey. Oh and the blue tractors.
I have some brand loyalty to Mahindra but the local Mahindra dealer has been moving away from Mahindra to Kioti which worries me.
The emissions crap worries me but it seems like Mahindra fixed this issue with thier Mcrd??
Application is residential use. 90% use is snowblowing, scraping, and pushing back snowbanks for my 6 acre property which has a steep 1000' driveway the dumps out on a blind corner on a busy major road.
So I am thinking compact tractor like I have, 35-40 HP (not too worried about other performance specs because once about 35HP other specs are way better than what I have now), factory cab with heat, somewhat quiet cab, hydro rear outputs or can be added inexpensively, less than $40k, space for chains on rear tires without hitting fenders.
I have looked at TYM, Kioti, and Mahindra so far. I don't know the price on the Kioti 3520 yet but I really like the inside of the cab and how the controls work vs the Mahindra 2638. Also the Kiotis all had 4 rear hydro outputs and the M. Had only two.
The M. controls seem very poorly laid out and seemed old fashioned (see pics) The three point hitch lever is jammed right up against the seat.
Then there is the dumb stuff like how the the triangle onto the rear window. What the heck were they thinking??
Anyways looking for recommendations.
Oh and to complicate matters since I mostly do driveway snow removal and sanding I am considering not even going with a traditional tractor platform. See my other post for that. Thanks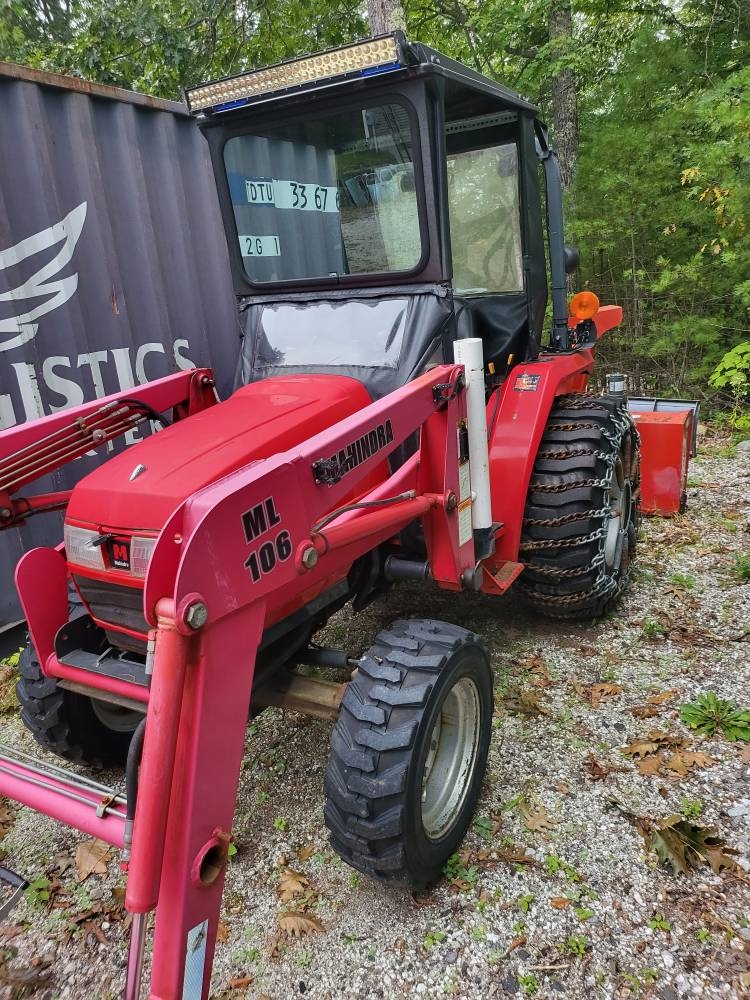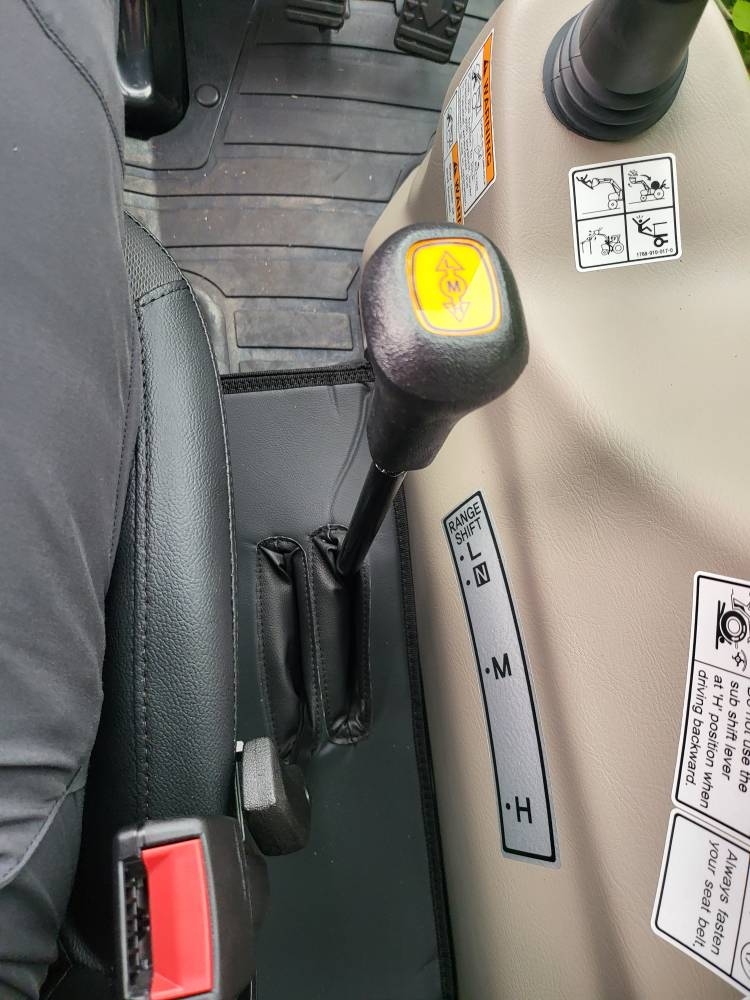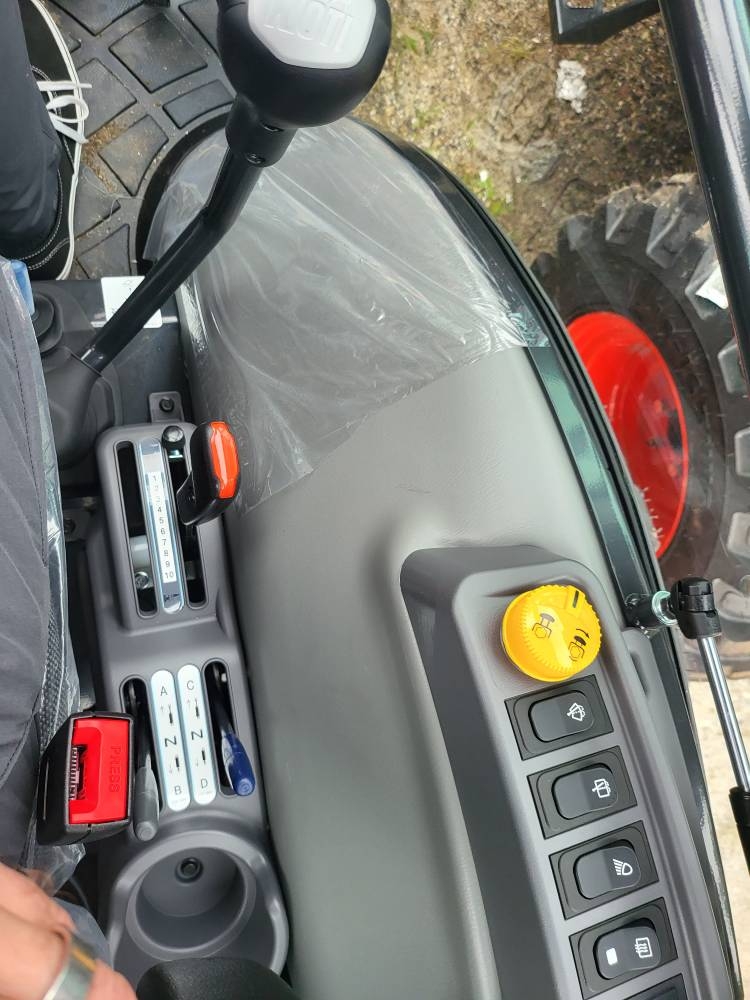 Last edited: