/ Annual On/Off Front Weights - Hurt back...no more!
#1
Joined

Jan 1, 2010
Messages

785
Location
Tractor

Many
The 12 front suitcase weights (JD 5 series ) come off in the winter to install the loader & Snow Blade...and for the mowing season, loader comes off (I know it's weight but I don't like mowing with the loader arms on) and weights back on. Every year after on/off task - (now at 61yrs old) I jack my lower back up for a few days. so I'm going to try this...PS: you'll need a Skid Steer. and...any type of electric (a pump type engine hoist would take too long) hoist. I added this forklift stabilizer bar with a bottom center hook. I figure to pull my SS near the front of the tractor, raise the fork lift and winch up one weight at a time.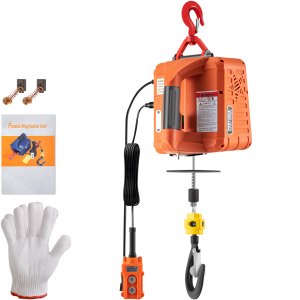 Discover VEVOR Electric Hoist Winch, 1500W 110V Portable Winch Crane with 1100lbs Lift Capacity & 25ft Lifting Height, Material Handling Tool w/Wire Remote Controller, for Garage, Warehouses, Factories, Multiple Control Methods and 1100 lbs Lifting Capacity at lowest price, 2days delivery...

www.vevor.com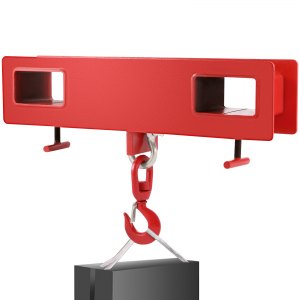 Discover VEVOR Forklift Lifting Hook, 4400lbs Capacity Forklift Lifting Hoist, Red Forklift Mobile Crane with Swivel Hook and Two Large T-Screws, Hook Forklift Lifting Hoist, Fork Lifting Attachment, Sturdy Steel and Large Load Capacity at lowest price, 2days delivery, 30days returns.

www.vevor.com