/ Air Seat Upgrade for my M59 TLB
#1
Bliss!
If anyone else is sick of their crappy OEM Kubota seats with no suspension I've found a relatively painless upgrade that will work for your M59/M62
I took the plunge and ordered the Kubota "L6026" air suspension seat made for the L6060 cab tractor and found that it fits with very little modifications required. The Kubota seat is a Grammer MSG 75G/531 assembly. I ordered it from my Kubota dealer and it lists for CDN$1290.00 and it was in stock at Kubota and shipped to my dealer for free. The same seat assembly lists online for anywhere from CDN$1,500-$1,900 plus shipping which is about $200-$300 due to size and weight. The seat gives you about 3 inches of air ride suspension, more comfy cloth seating, better arm rests, and adjustable back rest, and two inches of added seat height.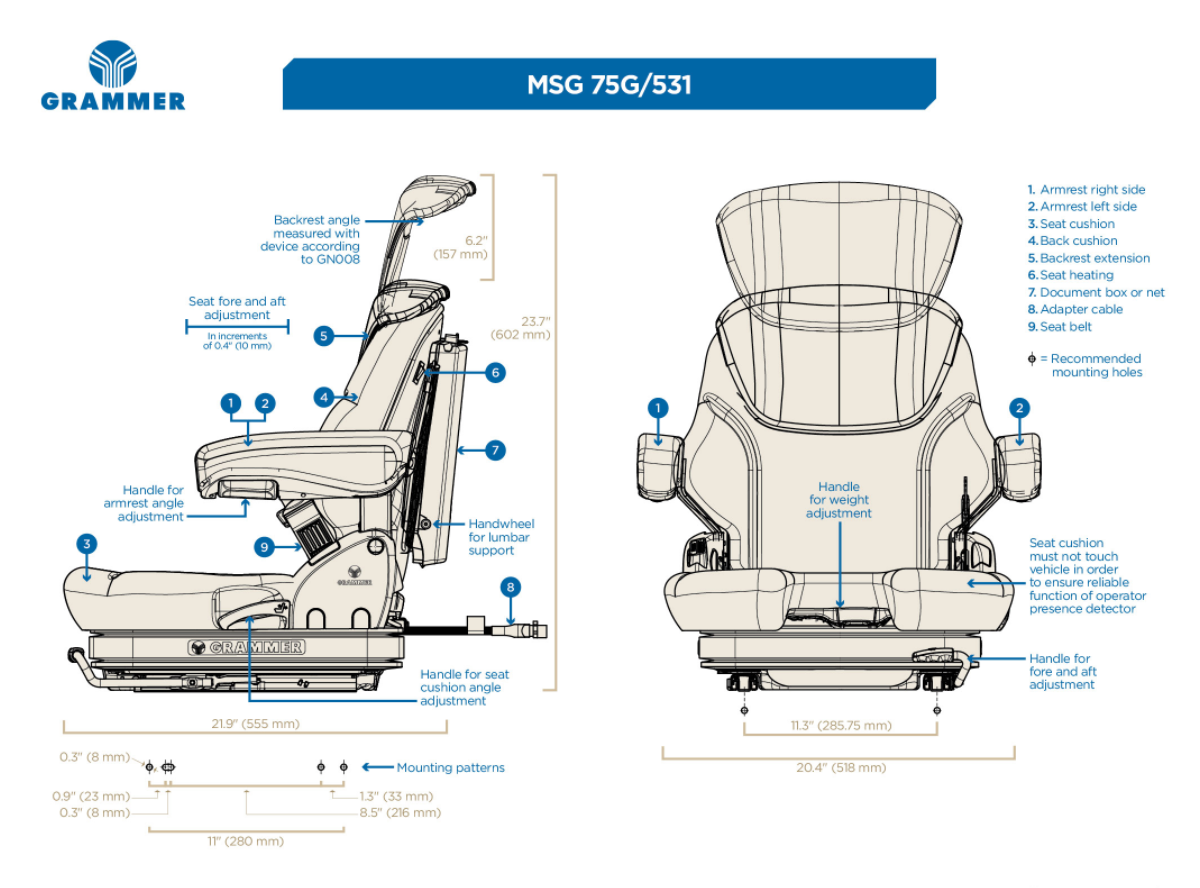 I was able to re-use my OEM swivel. All I had to do was remove the OEM suspension and seat belts, drill 4 holes in the L6026 base to fit the bolt hole locations on the OEM swivel, and voila - air ride seat!
If there is enough interest I can post more photos and a writeup on the install. Let me know if you want to see more.
Bye bye sucky M59 seat.